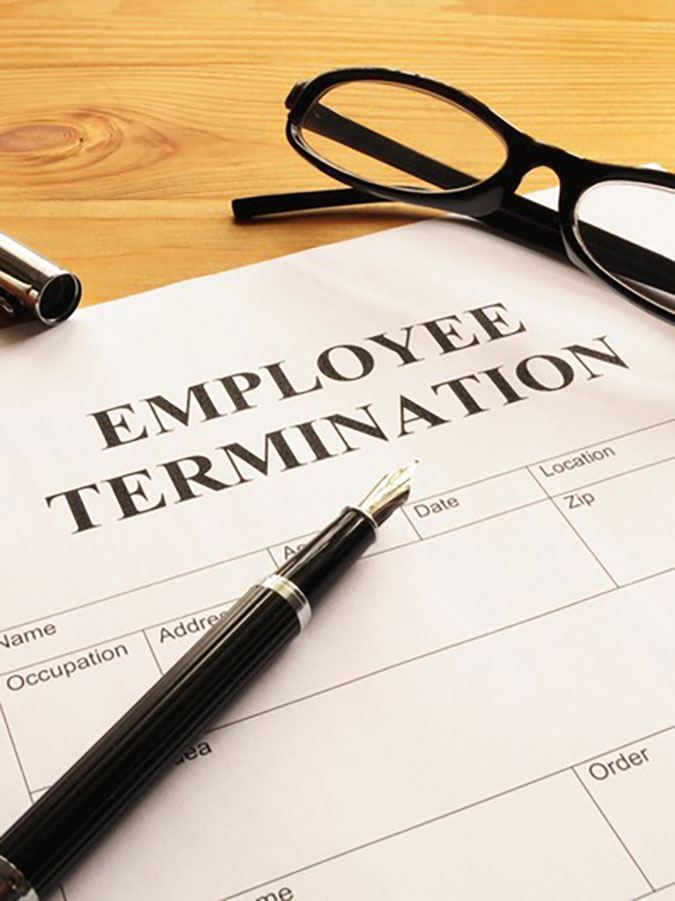 Wrongful dismissal or wrongful termination occurs when an employee is dismissed with an insufficient amount of notice or pay in lieu of notice. Employees who are wrongfully dismissed could be entitled to damages, and certain conduct by an employer could increase the amount of compensation you are awarded. Our office can help determine if you have been wrongfully dismissed and assist you in obtaining your rightful termination pay.
Termination With Cause
In Ontario, being terminated for cause means being defined as an employee who is guilty of willful misconduct, disobedience, or willful neglect of duty that is not trivial and has not been condoned by the employer. If you disagree with your employer's decision to terminate your position for cause, contact our office for a consultation.
Termination Without Cause
Did you know that employees do not have a "right" to their job? Your employer reserves the "right" to terminate an employee at any time; however, employees dismissed without cause are entitled to compensation under the Employment Standards Act. Employees terminated without cause may also be entitled to additional compensation at common law. If you have been terminated without cause, contact our office for a consultation.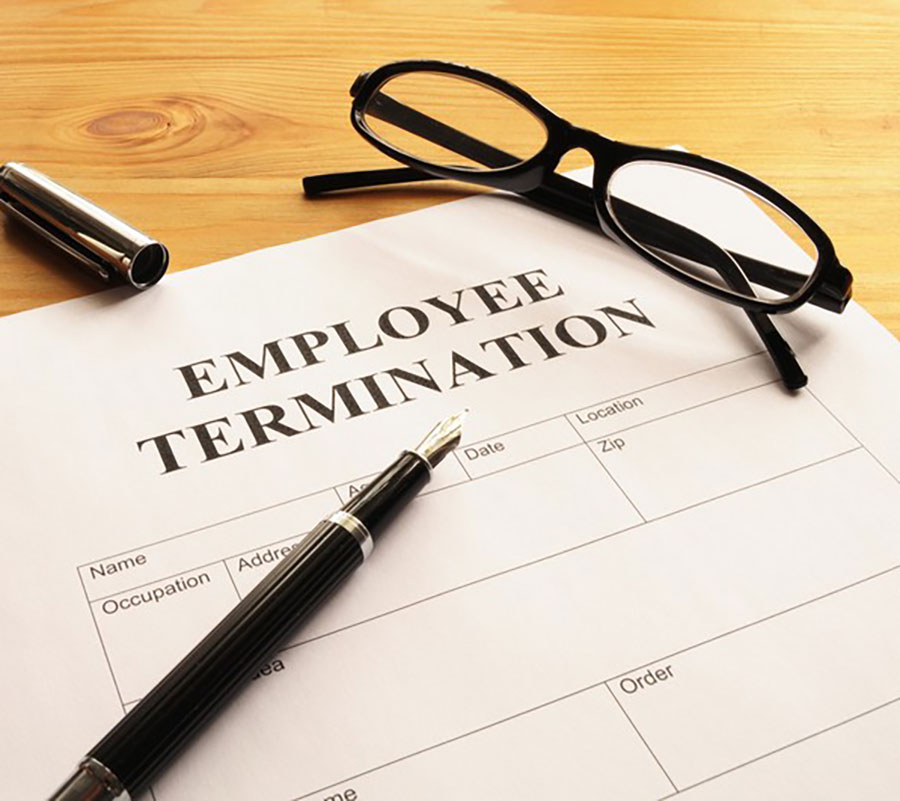 Reasonable Notice Damages
Reasonable Notice Damages are assigned when an employee is terminated and their employer has not a.) provided a reasonable notice in writing that their position will be terminated or b.) provided an appropriate payment in lieu of said written notice. Consulting a lawyer is the best way to determine whether you may be entitled to Reasonable Notice Damages.
Bad Faith Conduct
Employers sometimes terminate employees in bad faith to avoid having to pay out a severance. Bad faith conduct includes falsely accusing an employee of misconduct, deliberately misleading or humiliating an employee, or terminating them to deny some type of benefit.
Infliction of Mental Distress
Also known as the "tort of outrage", infliction of mental distress may entitle an employee to compensation. Infliction of mental distress takes place when an employer acts in such a way that is a.) flagrant and outrageous; b.) calculated to harm the employee; and c.) a cause for provable and visible illness for the employee. Acts of racism, discrimination and sexual harassment may constitute infliction of mental distress.
Punitive Damages
According to the Supreme Court of Canada, an employee may be entitled to punitive damages if an employer's misconduct is "so malicious, oppressive and high-handed that it offends the court's sense of decency… It is the means by which the judge expresses outrage at the egregious conduct of the employer." Punitive damages are assigned as a means to punish an employer for their deliberate wrongdoing.